Compagnons Bâtisseurs Belgium (CBB) are searching for motivated young people from Germany for 12-months programs starting in February/March 2018.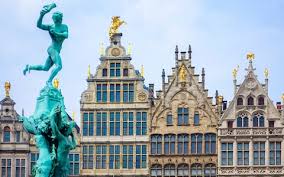 If you are a German resident, aged 18-30, and want to dive into Belgian culture and learn French – join up! Down below you will find a number of vacancies on different topics – from anti-discrimination to creativity and culture. Pick the one you like, apply and soon you will be spending a wonderful and exciting year in beautiful Belgium while helping others and contributing to society.
IMPORTANT NOTES
Deadline for all postings is 10th of August
To apply you must send an e-mail to evs@compagnonsbatisseurs.be
The e-mail must contain:
the name of the project you are applying for in the topic of the letter
a CV
a project-related motivation letter (in English or French)
a note that you are applying with Citizens of Europe as your sending organisation from Germany
Below you will find .pdf files with detailed descriptions of the 6 programs.
Pay attention to specific requirements of every program!
With questions please write to evs@compagnonsbatisseurs.be or citizensofeuropeoffice@gmail.com
2 volunteers for Compagnons Bâtisseurs Belgium. European awareness and Anti-discrimination
1 volunteer for Professional Training Centre. Access for disadvantaged and Environment and climate changing
1 volunteer for Micados. Early School Leaving / combating failure in education and Access for disadvantaged
1 volunteer for The service RENFORTS. Disability and European awareness
1 volunteer for The Youth Club. Youth leisure and European awareness
1 volunteer for The Adventure Playground of Péri. Creativity and Culture, Inclusion-Equity, Rural development and urbanization