Citizens of Europe and ADVIT Moldova are searching for two motivated volunteers for 2 12-month programs in Chisinau, Moldova. If you want to spend an amazing time in a new country, if you want to help people and meet new friends, travel and learn languages – join up!
Volunteer at International Center for Professional Training and Development
DEADLINE: 31st of July
LOCATION: Chisinau, Moldova
DURATION: 1 year
START DATE: August 2017
International Center for Professional Training and Development is looking for young people who want to develop and perform new methods of training and teaching as well as creating and writing their own projects in ICTPD – organization that strives to assist the development of the organizations, leaders and professionals with the help of the modern educational technologies and effective methods of training. Volunteers will live in the rented flats with other volunteers or in the host families. Food allowance and local transportation allowance will be transferred to volunteer bank account monthly.
For more information check links below.
Volunteer at Family Type Placement Center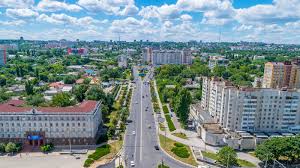 DEADLINE: 31th of July
LOCATIONS: Chisinau, Moldova
DURATION: 1 year
START DATE: August 2017
Family Type Placement for Children "Small Group Homes" looks for young people (18-30 years old) who are open-minded and want to make a change through helping those in need. The organization aims to provide a temporary home to vulnerable children, also to children who are without family, who need social and pedagogical rehabilitation. The main objective is to offer a temporary home for children who are to be reintegrated into their birth family or to be placed in a foster care family. The volunteers will benefit from intercultural exchange, will give new inputs and ideas and will be offered an opportunity to get an impression of the work in Moldova. The volunteers will take part in a series of excursions around Moldova, will get to know Moldovan culture, traditions and language.
For more information please contact ADVIT Moldova: advit_ewb@yahoo.com
International Center for Professional Training and Development: details and contact