The short films visualized at My Europe Festival address accurately the topics that the student of the Erasmus Mundus Master in Eurocultures deal with.
The venue arranged this year by Eurocultures took place in January at the Central Lecture Hall on the main Campus of the University Georg-August-Universität Göttingen, a city located in the centrical Bundesland of Lower Saxony.
Due to the time limit of 90 minutes, eight films were chosen to be screened: The Barbican, The Bus, Seven Years of Winter, Christiano's Shirt, Two Men and a Table, Cry Alliance of our Hatred, Nazi Goreng and The Weirdo. Students particularly liked Nazi Goreng and Two Men and a Table. In general, they were truly impressed by the programme of this 2012 edition. They consider that The Barbican and Seven Years of Winter touch upon not only Europe's past and present, but also bring up deep ethical issues.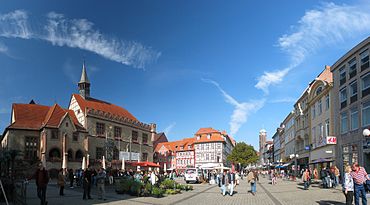 As Ekaterina Ershova, coordinator of the Master in Eurocultures, explained: "Next year we would like to make the screening open to a wider public and make it an integral part of the Euroculture curriculum in Göttingen. We also aim to try to attract a large audience and to provoke discussions".
The students of the Master in Euroculture have particular interest in the projects of Citizens of Europe, because the core theme of their studies is Europe in different perspectives. Therefore during the courses they reflect on political, cultural and social issues, which are broadly covered in the films of My Europe Festival in.