OFFICIAL PRESENTATION OF THE YES! NETWORK OF TOWNS
"YES! – Youth for European Solidarity" is a 2-years network, designed for creating spaces for discussion on the meaning of solidarity in times of crisis in Europe, on the effectiveness of existing European policies and programs supporting solidarity projects and on the Future of solidarity in EU, with the identification of innovative tools that could guarantee a strengthening of the European integration process.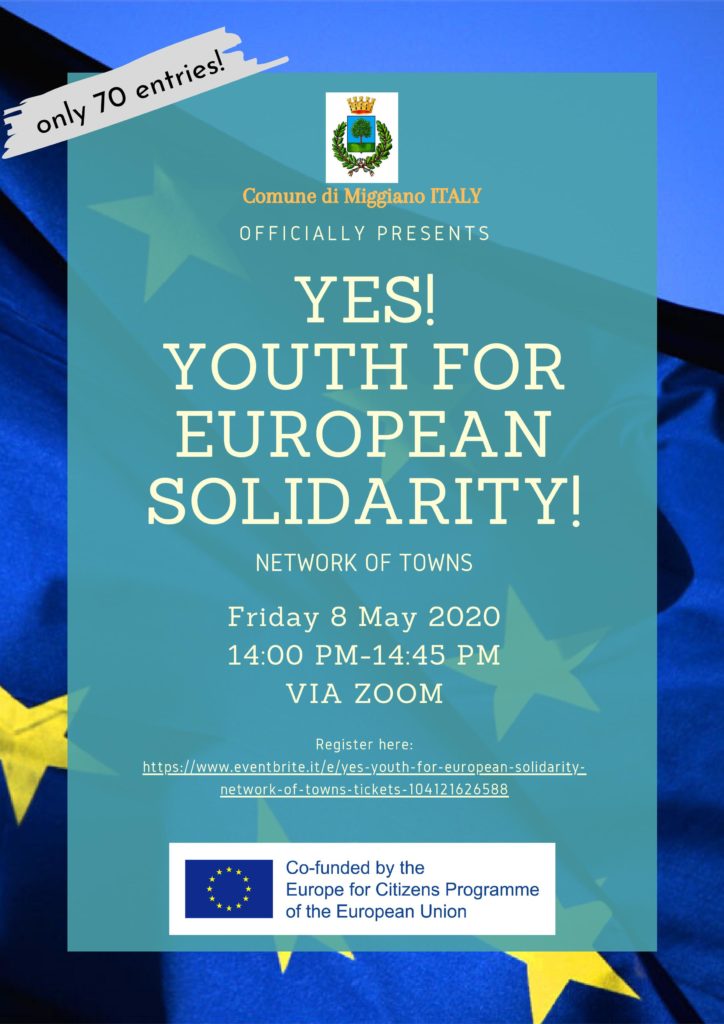 14:00 Mr. Michele Sperti – Mayor of Miggiano (IT) – Welcome speech
14:05 Mr. Evangelista Leuzzi (IT) – "YES! Network: partners, aims, objectives, activities"
14:20 Ms Iulia Gabriela Badea (RO) – "European Solidarity Corps: which opportunities for young people?"
14:30 Ms Aleksandra Rozanska (PL) – "My ESC esperience in Italy in the time of COVID-19"
14:40 Q&A
14:45 Official closure
The event will be run on ZOOM and the registered participants will receive the invitation by email. Get your ticket now !!!