How can Europe become our utopia again?
The bureaucrats have failed to create a common narrative that has us rallied around the European idea. The contemporary regression can´t be stopped but by the unconventional and the unprecedented. We see the arts as the predestined rapporteur for this. We want to radically change the debate on Europe. On our three-day workshop we'll create a counter-narrative to the current regressive tendencies in Europe.
Freaks for Europe
We feel the strong need to defibrillate the pulse of Europe by creating a melting pot of ideas for its future. We create a "blackbox" where we throw in "freaky" Europeans – activists, artists – anyone with a vision to share. A cloud of ideas will become a collection of stories. Visual, verbal or performative, to be used by a theatrical group as a basis for a performance. The clash between known facts of the future and artistic visions will be the main method to generate concise possible futures-utopian narratives for Europe.
Are you an European Freak?
European freaks can be bright minds like activists, artists, journalists, scientists, politicians or civil society actors who worked on European visions before. If you are already an experienced activist or not. If you´re ready to act, you´re welcome. Be ready to share and develop your message with other like-minded brains. Be the influencer and rhizomes of a growing movement!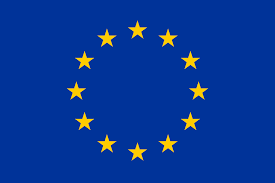 Open Fora Method
As a European Freak you are the expert. In five different workshops we identify the most urgent challenges for Europe and share our visions and solutions. As everyone of us has a different background we share not only our knowledge, opinions and visions but also our skills to work together on future actions.
And then?
ITZ at Zimmertheater Tübingen is organising this barcamp like conference along these ideas, moderated by the team of Citizens of Europe, supported by artists from Shedhalle Tübingen – Forum for Contemporary Arts, and joined by the team of STEREO AKT whilst creating a participative performance on the spot, based on the experiences, questions and dilemmas raised by the conference. After the initial weekend STEREO AKT invites you optionally to continue participating in the creation process of an exciting, provocative and funny contemporary theatre piece as a creator and a performer through February and March with several following live performances.
Ready? Then apply now for the European Freaks' Con 2019!
When?
1st-3rd of February 2019
Where?
Löwen, Tübingen, Germany ("the utopian resistance nest"), formerly known working class centre for anti-Nazi resistance until the 1930s.
Who?
European freaks from all around Europe. We want you!
How much?
Participation is free of charge.
*If wanted, we can help find you affordable accommodation in Tübingen or connect you to private hosts. Please get in touch with us about issues regarding the budget.
Complete the form below by 7th of January 2019 or send us an email to freaks@itz-tuebingen.eu in order to be part of our FreaksCon!
https://tinyurl.com/FreaksConForm
Contact mail for questions: freaks@itz-tuebingen.eu or phone: +49 7071 1462 705
You can find more details about the event on the Facebook event⬇
https://www.facebook.com/events/198955867653683/